Intermediate Dharma Flow Class (For all levels)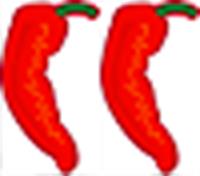 Dharma Flow Yoga - A return to our natural order, balance and bliss.

Dharma Flow Yoga was developed in 2006 @ Energy Yoga with David Yglesias. Dharma Flow is a fusion of challenging asanas from ashtanga and the unpredictable movements of vinyasa. The class is sequenced in order to allow the student to experience the dualities of life in a purifying moving meditation or puja.

Within each of us lies opposites: strength and weakness, darkness and light, knowledge and ignorance, lunar and solar. Dharma flow yoga becomes a medium, using the body to strengthen the mind, to find that balanced middle path between yin/yang extremes.

The class is fast paced and you should expect to burn some calories. Depending on the class level, expect a handful of advanced asanas (poses), but students are taught to not take themselves or their practice too seriously. "It is not about getting into an advanced pose, but much more about what that pose is doing for your heart, while you attempt to master it," Yglesias would say.

With its roots in South Florida, Dharma Flow becomes an explosion of opposite flavors and cultures. Like the dualities of life, imagine sweet mango, hot pepper powder, lime, and salt all mixed together; that best describes a class, but it must be experienced. Like the diverse community of South Florida, Dharma Flow is respectful of all religions. Dharma Flow is a very powerful spiritual practice, but it is not religious.
Dharma Flow does not encourage or discourage the use of props. "All students really need to bring to class is an open heart and an open mind," Yglesias. Once the class begins the energy can become electric, with carefully selected music, to flow with the practice. When I went to a class they even had reggae, with a spiritual meaning. You never know quite what to expect but everyone leaves smiling.
Upcoming classes: